Stroll the streets of Brisbane with famous novelist Rosa Praed (1851-1935). One of Australia's most prolific writers is back in town and she's on a mission to raise awareness of Brisbane's HerStory. As Rosa offers deeper insights through the ages, an enriching perspective on the lifestyle and life choices of women in Brisbane emerges.
Get to know your famous guide, Rosa Praed, a women well ahead of her time - she's returned with her quick wit and social commentary. From her perspective, strolling Brisbane together, you will discover many of the extraordinary female characters who have contributed to our city's soul.

Learn how challenges were faced and how innovation has been achieved by women across the spectrum ... marriage, science, politics, education, employment and careers, transport, religion, cultural awareness, the arts ... all will be upturned!
Rosa is not your standard tour guide - she's more like a performer utilising Brisbane as her stage. Please prepare to be immersed in this engaging theatrical experience from beginning to end. Photos throughout the performance are most welcome. The tour is conducted outdoors. Participants are reminded to please wear comfortable shoes, sunscreen and a hat. Water bottle and umbrella recommended.
Meeting and Tour start point: 166 Ann Street, Brisbane CBD. Look for the white picket fence outside the Old School of Arts Building.
Photo Gallery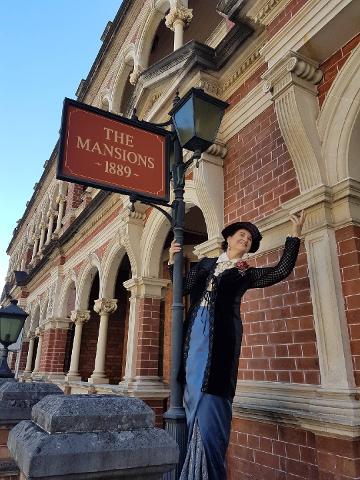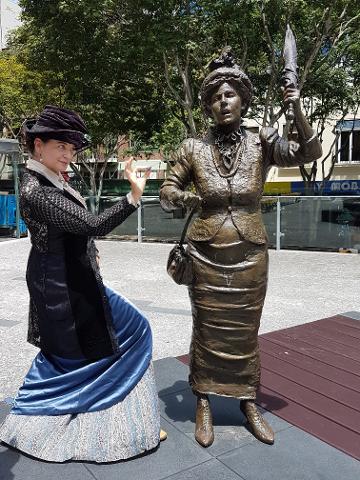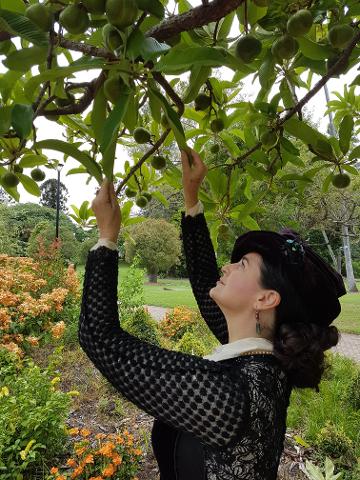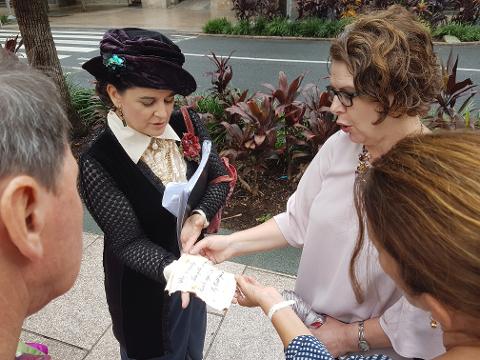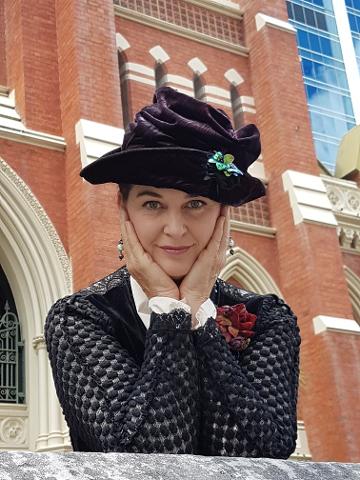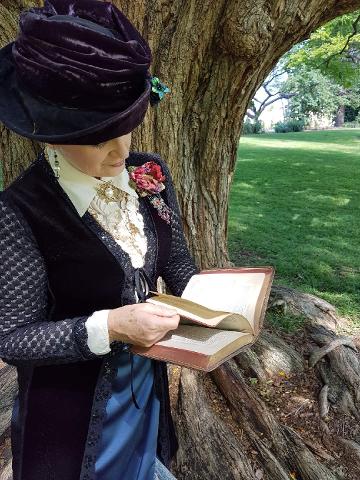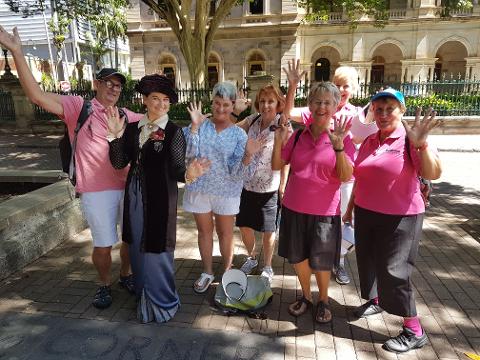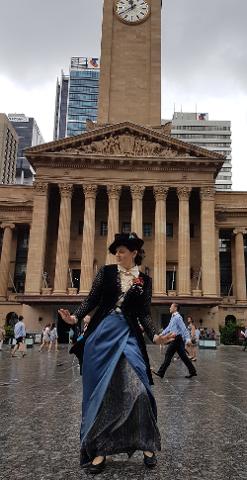 Terms and Conditions
This is a 3 hour theatrical immersive walking tour. It is a gentle walk, a few steps occasionally. You are encouraged to wear walking or flat shoes. Bring a water bottle, and an umbrella if the weather seems poor. Fun will be had regardless!